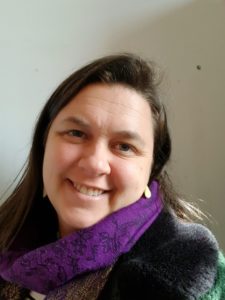 Dr. Kathryn Hill
Plant ecophysiologist
Kathryn co-founded DeBill Environmental in 2020. Kathryn values the natural environment and founded DeBill as a means to help South Australia's ecosystems to thrive. She aims to put ecosystems into context by considering their past, present and future to create a big picture of what these systems can be in the face of land clearing and climate change.
Kathryn is a botanist, specialising in physiology, plant structure and form and ecology, both palaeo and current.
Her research has been published and orally presented internationally.
Qualifications:
Ph.D. specialising in plant ecophysiology with five year's postdoctoral research experience
Native Vegetation Council Accredited Consultant
First Aid
Four wheel driving
matthew deboo
molecular ecologist
Matthew co-found DeBill Environmental in 2020 to apply his knowledge of the environment and genetics to the built and natural environment. Prior to starting DeBill Environmental, Matt contributed his expertise in molecular ecology to reports for BHP Billiton, Port Waratah Coal Services, Sydney Olympic Park Authority and the NSW National Parks and Wildlife Service.
Matt specialises in the application of molecular and traditional techniques for the study of environmental systems in urban, industrial and natural landscapes. His research has been published and orally presented in international journals and conferences.
Qualifications:
Bachelors and Honours degree in ecological genetics
Remote Pilot Licence (RePL)
RBG and multispectral Mapping
First Aid
Four wheel driving